Two Harbors Double Header!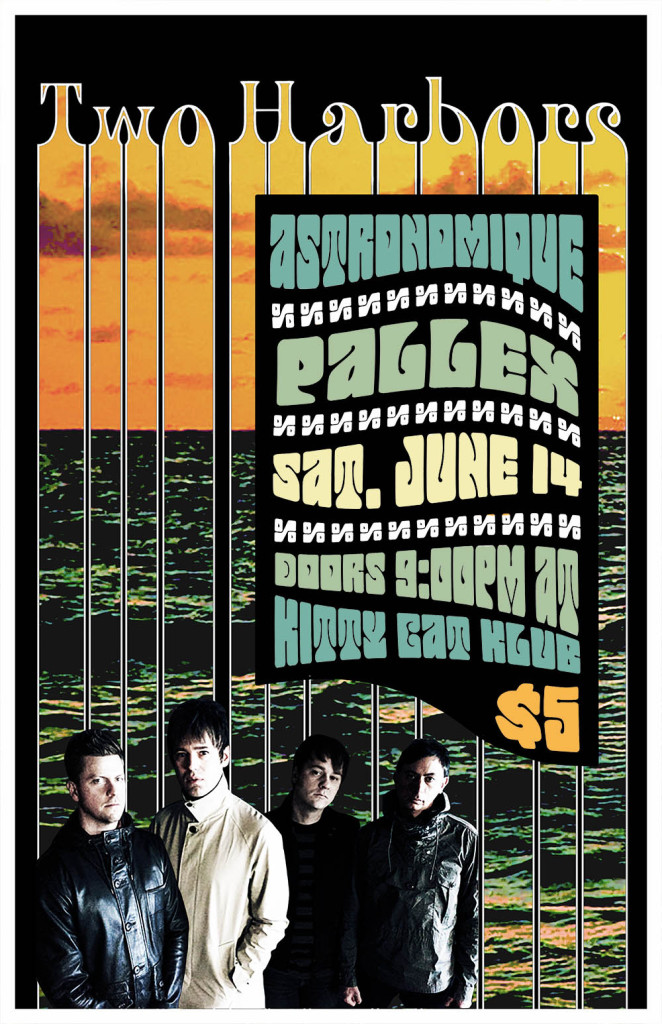 Join us Saturday June 14th for a Two Harbors double header. First we play the Stone Arch Bridge Festival. A free family event. It's the second time we've performed at the festival, last time was most excellent and we are sure this time will be no excepition.
Details here
Then later that evening we will be sharing the stage with our friends Astronomique and Pallex. at the Kitty Kat Club
Details here
GET IN!